18 October 2021
The first part of UN Biodiversity Conference (COP-15) was held virtually from 11 to 15 October, 2021. The conference opened with the transfer of the Presidency of the Conference of the Parties by Egypt to the People's Republic of China.The Conference which also included a High-Level Segment saw the creation of Kunming Biodiversity Fund, adoption of Kunming Declaration and building political impetus for adoption of ambitious post- 2020 global biodiversity framework.
Kunming Declaration  demonstrates global commitment for ambitious post-2020 global biodiversity framework. (https://www.cbd.int/doc/press/2021/pr-2021-10-13-cop15-hls-en.pdf)

President Xi Jinping announces USD 232.47 million (1.5 billion-yuan) commitment to establish the Kunming Biodiversity Fund

GEF, UNDP and UNEP commitment to fast-track support to governments to prepare and update their NBSAPs and national financing plans for implementation of post-2020 framework

Several countries announced increased international funding to support biodiversity

Participation of UN Secretary-General, 9 Heads of State, HRH the Prince of Wales, and 99 ministers committing to global biodiversity agenda.

Inspiring remarks from Youth, Indigenous Peoples and Local Communities and other stakeholders demonstrated wide-spread commitment to action for nature.
The representatives from the National Environment Commission, National Biodiversity Centre and Bhutan Agriculture and Food Regulatory Authority from the Ministry of Agriculture and Forests participated in this virtual Conference from Bhutan.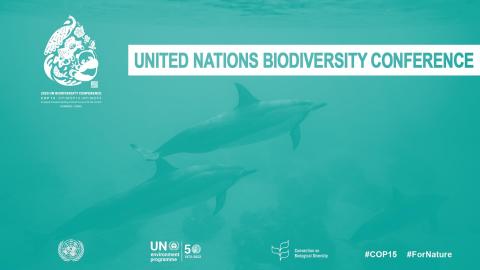 Bhutan