08 June 2021
Commemorating Birth Anniversary of Her Majesty The Gyaltsuen, 4th June 2021
In honor of Her Majesty the Gyaltsuen's Birthday and in the run up to the World Environment Day, 5th June 2021, the National Environment Commission (NEC) in collaboration with Thimphu Thromde celebrated the day by carrying out plantations at the Thimphu Ecological Park.
The Secretary of NEC during the plantation program emphasized the importance of the Eco- Park as one of the critical urban green spaces and the need for protecting such wetlands especially in urban cities like Thimphu. The Thrompon of Thimphu Thromde stated that today's plantation shows our collective efforts towards environment conservation and a step towards more of such collaboration.
Thimphu city with more than a fifth of the country's total population must protect such spaces to conserve the wetland ecosystem and the various biodiversity it harbors. It has co benefits such as promoting physical and psychological alleviation, stimulating social cohesion, absorbing rainwater for recharge and reducing air pollutants, noise and excessive heat.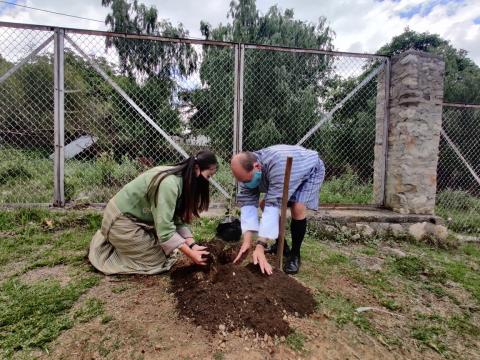 Bhutan