National Assembly of Bhutan adopted Biodiversity Bill to ensures benefits from genetic and biological resources
The National Assembly concluded deliberations on the Biodiversity Bill of Bhutan 2021 yesterday and will adopt it today.
The Biodiversity Bill of Bhutan 2021 aims to strengthen focus on conservation and sustainable use of biodiversity. It also ensures that people and communities will have access to benefits from the use of genetic and biological resources available in the country.
The Bill repeals the Biodiversity Act of Bhutan 2003.
The Environment and Climate Change Committee chairperson Gyambo Tshering said that the revision of the Biodiversity Act of Bhutan 2003 ensures that people get maximum benefits, with regulated access to genetic resources and associated traditional knowledge.
The revision is in keeping with the Nagoya Protocol on access and benefit-sharing.
In 2013, Bhutan became a member of the Nagoya Protocol, which aims at sharing the benefits arising from the utilisation of genetic resources fairly and equitably, and encourages access to genetic resources.
"Access and benefit-sharing provide a key mechanism for sustainable use of biodiversity and have the potential to generate revenue for the country," said Gyambo Tshering.
This, he said, would support the country's efforts in conservation and provide incentives to rural communities, the champions of biodiversity conservation.
The committee recommended 88 changes to the bill. They proposed 28 new sections to the bill, and some made terminology changes.
The bill was deliberated three times this session.
Yesterday, the House supported the committee's decision to keep sections 144 and 145 of the bill. The section highlights fines and penalties to a person accessing or utilising genetic resources or traditional knowledge without executing agreements such as access benefit sharing, material transfer, and scoping.
The House also supported three new sections which permit the use of research results and accessed biological resources for academic research within the country and publication purposes.
The sections on non-deposition of sample and specimen of biological resources and the surrendering of the sample and specimen of biological resources concerned to the National Focal Point were supported as well.
By Chhimi Dema (Kuensel)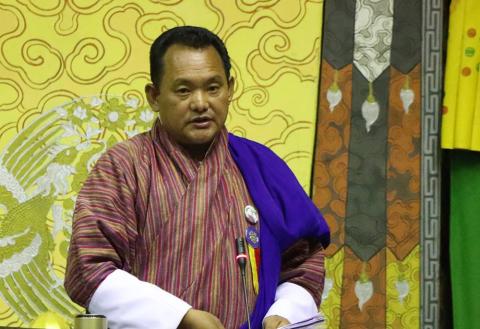 Bhutan